Judith Butler's discussion of Hannah Arendt's theory of the "space of appearance" is incredibly timely with the movements happening around the world this year, and with Occupy Wall Street protestors being forced out of Zuccotti Park on Tuesday morning.
In her second lecture, Bodies in Alliance and the Politics of the Street, Judith Butler articulates that the "public square" is now hypertransposable because of media.  She suggests that as events travel, "the local will have to be established in a circuitry that is not local"— rogue media and private media have allowed the public square to become global.  Her lecture prompted me to revisit photographs that I took in Plaça de Catalunya while I was in Barcelona this past June.

These photographs are private media, but my capturing these images of a reconfigured public square allowed me to experience Plaça de Catalunya as a "refunctioned" political platform.  Indeed Plaça de Catalunya this summer was a very different space from that which I've experienced in years past.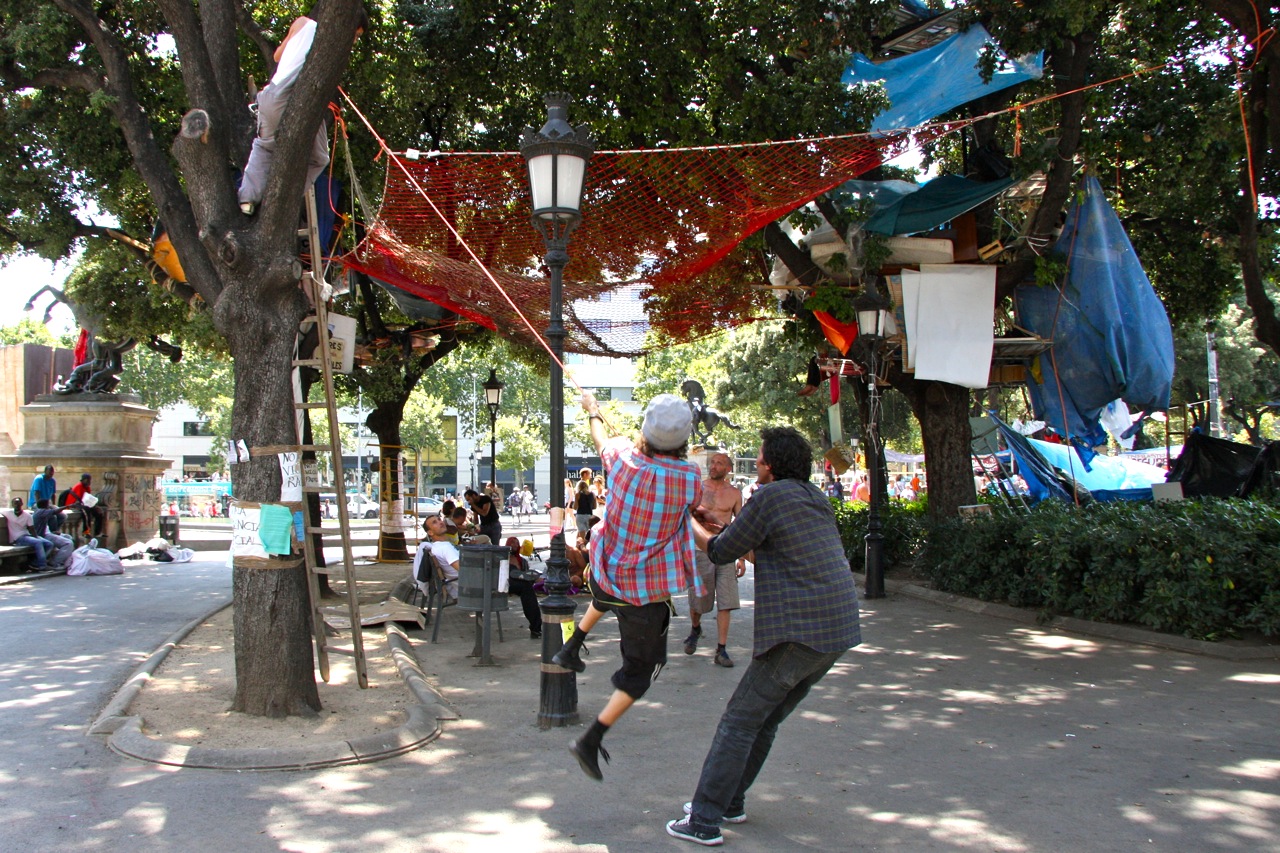 The protest in Barcelona was part of nationwide protests in Spain this year over high unemployment and other social problems.  The space of appearance captured in Plaça de Catalunya is arguably the same as that of the Occupy Wall Street movement in the United States.  Certainly media allowed global alliances to travel vast distances.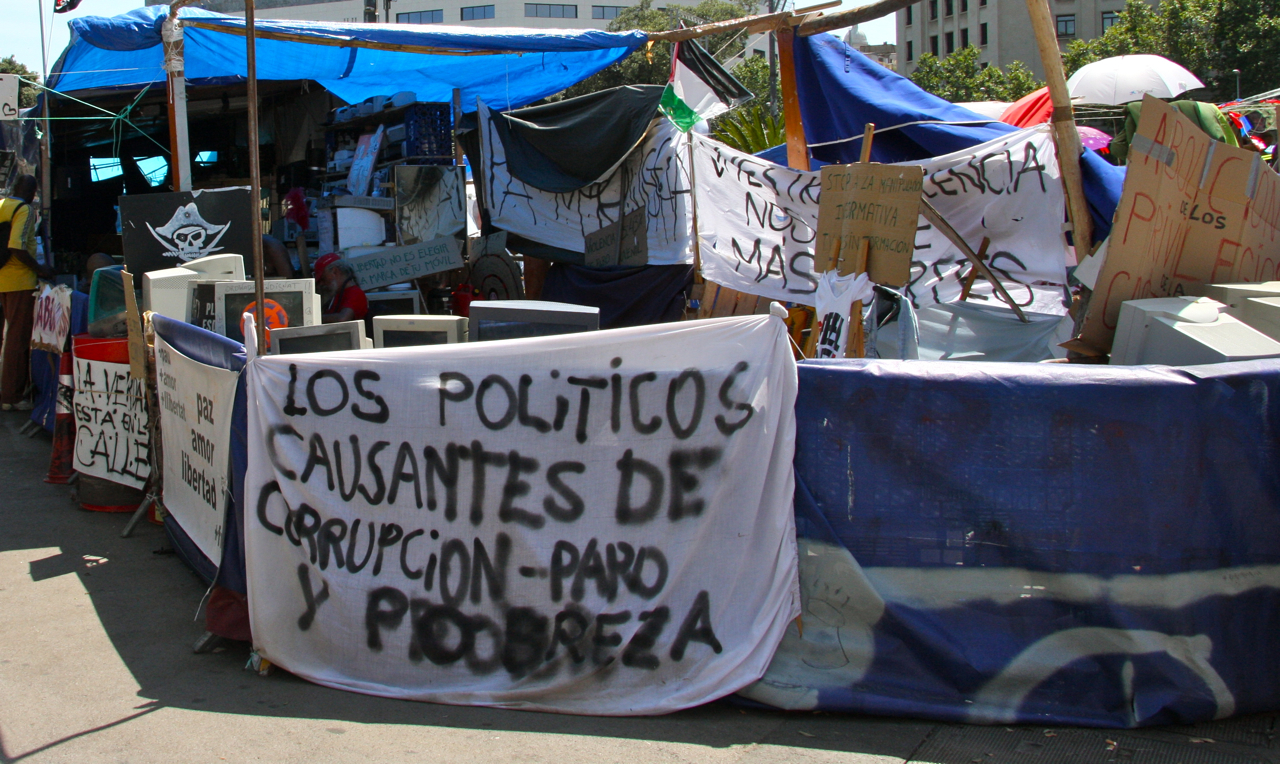 Hannah Arendt describes the space of appearance as fragile, as it is "potentially there, but only potentially, not necessarily and not forever" (Arendt, The Human Condition).  Butler's stance appears to be that hypertransposability (via media) lessens this fragility.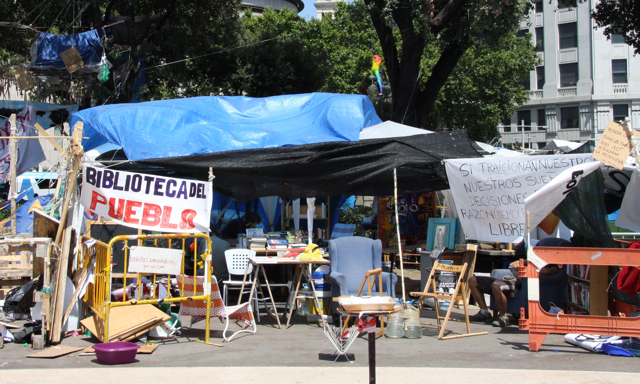 Though Plaça de Catalunya was cleared later in the summer, the political space still exists virtually and has been reenacted in other countries.  Occupy Wall Street protestors in Zuccotti Park were evicted this week and are now prohibited from bringing tents and generators, but Butler suggests that the space of appearance has been made resilient.